upcoming: Chickenmilk dot com - My Angels My Souvenir [76666-021]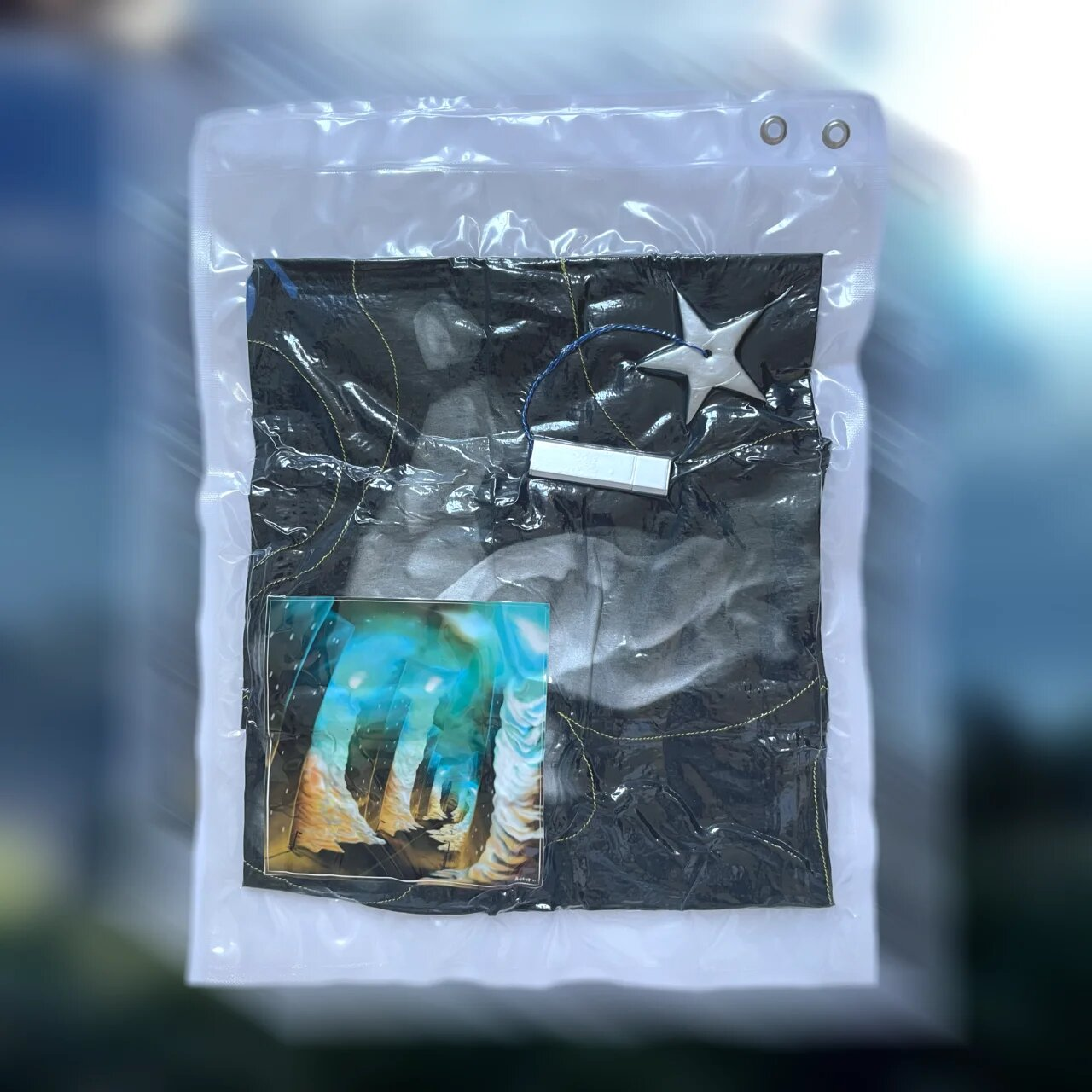 "I started making this album a year ago, feels like 5 years ago, also feels like a week ago at times.
I feel very uncomfortable having to explain what it's about or what inspired my process, i also hate reading about what inspired other people to do their shit, since it crushes my idea of what their work is about almost every time.
It took me less than two months to produce my previous album, "Music For Fast Rental Cars".
With this piece, it's been over a year and in my mind, I'm still not even getting close to finishing it, if such a state exists.

What i've been experiencing over that time period ranges from extreme jealousy, overwhelming anger, a steady anxious feeling of not being good enough to present my real self to the world, and the subjective certainty of being all alone and unloved, over manic episodes of staying up 48 hours, working all day and night and getting high off sleep deprivation, to moments of absolute clarity, unconditional love and experiences of feeling connected to myself and my surroundings in a way i wouldn't want to explain in words.

This last year was the worst and best i ever had.
It was bringing up both trauma and joy, trouble and solution.
So does the album.

It does not contain music i would bang over a car system, bluetooth speakers, at a party or in social situations generally.
It's music to listen to on headphones, on a two hour nightbus ride from one end of the city to another, or on a night flight.
It's music for being on the way in my eyes. Uncertain music.

It features 11 tracks plus one and has a total length of 78:16 minutes.
I produced it almost entirely by myself, with feature appearences from

Latex Ganja
Pillbert
Franz Sodom

I'm using uncleared samples on every track.
I mixed and mastered the album myself.
The album artwork was made by Ausup.

There is a bandcamp-only physical edition
(10 pieces available), that features

a shirt with a print and 1 of 1 extra stitching done by me
the album plus one bonus track on a USB stick
a sticker that shows the album artwork
a silver star-pendant handmade by me

(all of the above will be vacuum-packed in 30x40cm foils)"
releases November 11, 2021

Written & Produced + Mastered by Chickenmilk dot com
Artwork by: Ausup