Ламборджини is the first EP release of Moscow based producer DJ-25. Inspired by the hardcore scenes of the 80s and 90s, the record is a very personal take on the club experience in a volatile and intense moment.
Over the course of seven throbbing tracks DJ-25 constructs shady and dense sceneries of raw and energetic rave / techno streams. She creates hollow rhythms that form somewhat of a continuum in which the listener wanders off entranced. The soundscapes appear ghostly, drawing obscure spaces that magnify a distant presence.
Also the track names emphasize such presence as they celebrate hazy images of 'haunting' female pop icons.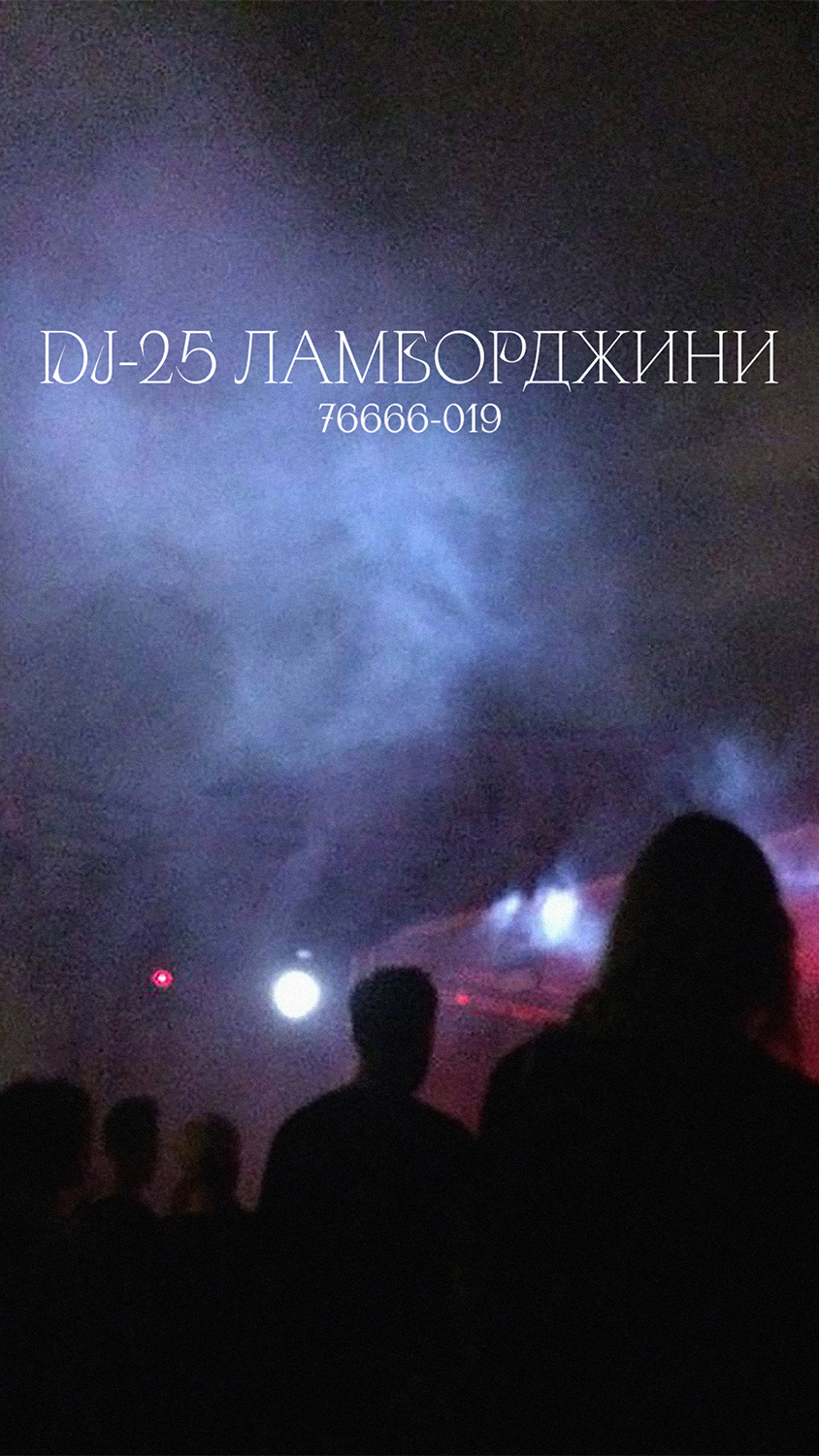 Internet Ghetto premiered Brand (feat. Falcon Kid)